The Death of Webern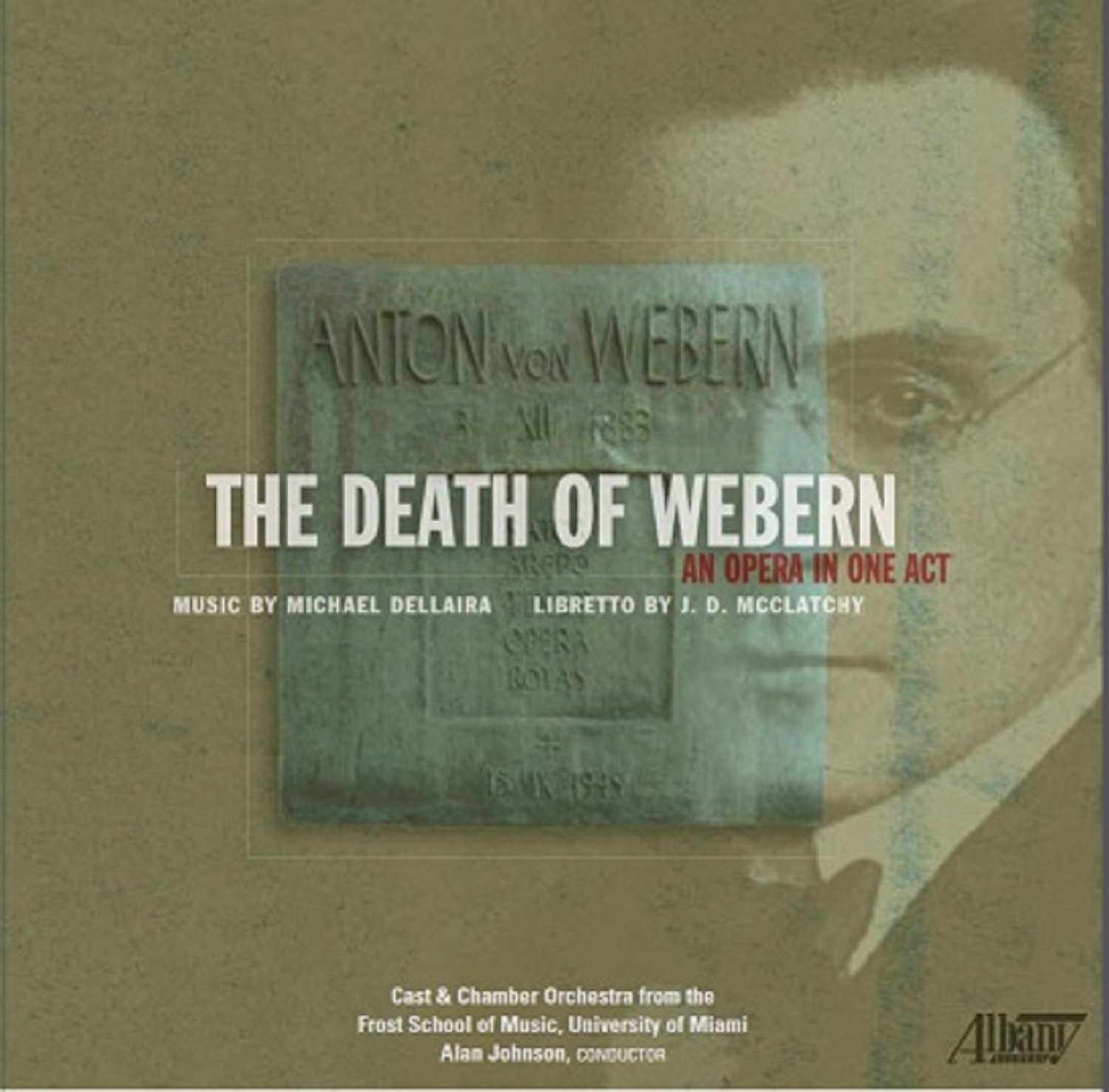 Music by Michael Dellaira, Libretto by J.D. McClatchy
A concert and recording project, released on Albany records in 2016 to critical acclaim in Opera News and Fanfare Magazine.
Beyond
Music by Mary Ellen Childs, Libretto by Claire Porter
A developmental opera workshop in 2017 with guest faculty from the John Duffy Institute for New Opera, supported by funding from Opera America Discovery Grant for Women Composers, and in collaboration with Frost Ensemble Ibis.
Nina Martin - Guest Performance Artist
Pantomime Artist Nina Martin collaborated in performance with Frost Opera Theater in Fall 2016, providing movement guidance in Master Class and rehearsals.
2016 – 17 Master Classes
Guest Artist Master classes in 2016 – 17 were given by stage director Nicholas Muni bass-baritone Kevin Short, and soprano Carole Farley.
Roger Gross Opera Collection – Weeks Music Library
The Roger Gross Collection is a collection of materials relating to the world of singers and opera, which was acquired by the Weeks Music Library in 2014, after the death of Roger Gross.
Young Artist Series - Bonnet House Museum and Gardens
Frost Opera Theater performs annually at the beautiful Bonnet House estate in Fort Lauderdale in their stunning outdoor stage venue each spring.
Florida Grand Opera
Collaborations have included special ticket promotions to performances, on-campus lecture events, and Master Classes with artists and staff.  FGO Young Artists have collaborated with Frost Opera Theater students in performance of opera excerpts by Philip Glass and Anthony Davis.
Opera America Membership
Frost Opera Theater is an active member of the premiere opera organization of professional companies and educational institutions in the United States. 
John Duffy Institute for New Opera – Virginia Arts Festival
Faculty members and artists from the Institute collaborating with students have included:
Composer Libby Larsen, stage directors Mary Birnbaum (Juilliard School) and Bob McGrath (Ridge Theater NYC), Robert Cross (Executive Director – Virginia Arts Festival), producer Charles Jarden (American Opera Projects – NYC), composer Kristin Kuster (University of Michigan), producer Diane Wondisford (Music-Theatre Group – NYC), dramaturg Liz Engelman (University of Texas – Austin).
Center for Contemporary Opera Gala – New York City
Frost Opera Theater traveled to New York to perform at the invitation of the CCO, performing operatic excerpts by composers Libby Larsen and Allan Jaffe.
Stamps Family Distinguished Visitors Series
Frost Opera Theater curated four multi-day class and performance residencies with pre-eminent opera composers Philip Glass, Anthony Davis, Libby Larsen, and Douglas Cuomo.
Wall to Wall Opera For All Festival
A Saturday devoted to opera each November that includes student opera performances guest artist Master Classes, and outreach performance for children.